Luburić: Pobit ću sve koji spašavate djecu iz logora!
Preuzeto sa Poskok.info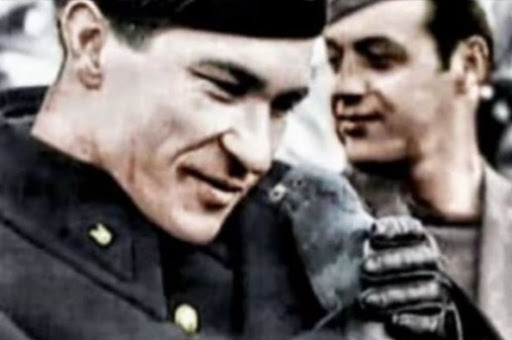 Dio biskupa ustaške logore za djecu naziva "humanitarnim ustanovama", ustašofili upadaju na komemoracije s ZDS, a ovo je priča o pokoljima
Skulptura kod ciglenog mosta u Sisku djeluje kao da je izgubljena u prostoru i vremenu. Riječ je o fontani, u kojoj nema vode, a čije je središnje mjesto prikaz sedmero djece na i oko kamena. Balkan Insight objašnjava da je riječ o skulpturi koja se ovdje nalazi još od 1965., nazvana "Nedovršene igre", koju su vandali i oštetili, a sada propada neobilježena.
Obilježena bi inače trebala biti zato što ju je njegova autorica Gabrijela Kolar napravila kao spomen obilježje ustaškog logora u Sisku gdje su tadašnji suradnici okupatora 1942. dovodili djecu, uglavnom iz Potkozarja.
"Autorica spomenika Gabrijela Kolar osobno je poznavala djecu koja su prikazana", kazala je za BIRN Sanja Horvatinčić sa zagrebačkog Instituta za povijest umjetnosti.
"Dječaka koji sjedi, Milana, spasili su iz logora njeni (Kolarini) roditelji i on je preživio rat", za BIRN je objasnila Horvatinčić i dodala: "Ovo je bio koncept s namjerom da ponudi utjehu i pruži nadu preživjelima rata i posjetiteljima koji su bili suočeni s brutalnom prošlosti ovog mjesta".
Utjehe, međutim, nema. Prvo zato što je spomenik ustaškom mrcvarenju djece oronuo, zapušten i bez oznake. Drugo, zbog onoga što je spomenuto prije nekoliko dana na komemoraciji tragedije više od 6000 djece što su ih ustaše od kolovoza 1942. do siječnja 1943. razmjestili na desetak mjesta po Sisku.1/5
"Naš biskup Košić kaže da je ovdje bilo prihvatilište, ali ja bih htjela da on u takvom prihvatilištu bude. Da djeca mala sama brinu o sebi, na hladnome podu, spavaju u prljavom. Neka pita mene i ja ću mu reći što je sve bilo ovdje! Ne bojim ga se! Imala sam pet godina i rekla bih mu istinu da gospodin zna. Umirala su djeca ovdje, u parku kod Doma kulture djeci su nalijevali prljavu vodu iz jame i zato su djeca umirala. Nisu uzimali pištolj pa ubijali, nego su nas tako ubijali i moja sestra je tako završila ovdje na groblju", prenio je Večernji list riječi Siščanke Dare Bućan, jedne od djece koja je 1942. završila na tom paklu na zemlji što ga je za djecu organizirala vlast NDH.
To o čemu je govorila Dara Bućan odnosilo se na inače kontroverznog biskupa Vladu Košića, koji je bio jedan od istaknutih pri svojedobnom snimanju i promociji opet kontroverznog dokumentarca "Dječje prihvatilište Sisak". I tu se dolazi do raspada razuma i pameti. Kada je Laudato TV, poznat po vezi s organizacijom "Vigilare" Vice Batarela, predstavljao taj dokumentarac, direktorica Laudata Ksenija Abramović kazala je i ovo:
"Predugo se tvrdi da je postojao logor u Sisku u kojemu su se navodno ubijala djeca."
"Siščani su ponosni na to djelo koje su učinili, spašavanja djece. Nisu pitali čija su nego su vidjeli da su nevina, da su bolesna, da su u potrebi. Trebalo im je pomoći. Nažalost, mnogo ih je umrlo, ali učinilo se koliko se moglo. Zato je to djelo velike kršćanske ljubavi", kazao je tada Košić.
Košić je tada naglasio da su djecu spašavali Siščani, Crveni križ, Diana Budisavljević i "naš kardinal Alojzije Stepinac". Ostalo je otvoreno, jer biskup Košić nije objasnio, od koga su i zašto tu djecu morali spašavati, redom, Diana Budisavljević uz pomoć Crvenog križa i Siščani koji su djeci doslovno spašavali život? Od koga ako je bila riječ o pukom "Dječjem prihvatilištu"?
Problem je danas u tome što je "Dječje prihvatilište Sisak" bio ustaški naziv za jedan od brojnih logora za djecu.
Večernji list je u članku povodom komemoracije iznio podatke lokalnog mrtvozornika dr. Davida Egića da je od nešto više od 6000 djece na tom mjestu od bolesti i gladi poumiralo njih 1152. Iznio je i podatke istraživanja Narcise Lengel Krizman po kojoj je u tih nekoliko mjeseci poumiralo 1214 djece.
Lokalni učitelj, Siščanin Ante Dumbović, jedan od humanitaraca koji je s Austrijankom Dianom Budisavljević spašavao tu djecu, evidentirao je 1630 pomrle djece uslijed boravka u tako nehumanim uvjetima u tako kratkom vremenu. Zašto onda takav pomor djece, mahom Srba iz Potkozarja, ali i malih Roma, te malih Hrvata otetih roditeljima Hrvata antifašista, netko poput Laudato TV-a, Košića i sličnih ne naziva mjestom umiranja i logorom kao što očito doista jest bilo?
Slučaj Večernjeg lista posebno je zanimljiv zato što je Darko Pavičić, izvještavajući s predstavljanja dokumentarca Laudato TV-a napisao ovakvo nešto: "Mortalitet djece je u početku bio iznimno velik zbog zaraznih bolesti koje su tada vladale, no do kraja 1942. godine sveden je na pojedinačne slučajeve."
Pavičić je dodao i ovo: " Unatoč nadljudskim naporima u zbrinjavanju djece desetljećima je širena lažna povijest po kojoj je u Sisku bio logor u kojemu se namjerno usmrćivalo djecu." O kakvom je tekstu riječ pokazuje i to što Pavičić na niti jednom mjestu nije spomenuo "NDH" ili "ustaše".
Pavičić nije spomenuo čak niti ime Diane Budisavljević, humanitarke koja je pokrenula akciju spašavanja djece iz sisačkog logora. Ona je organizirala spašavanje djece od NDH i ustaša, odnoseći ih i organizirajući obitelji Hrvata po Sisku i Zagrebu za smještaj. Spomen groblje s tijelima tih između 1152 i 1630 djece pomrlih u dobi između nekoliko mjeseci i 13 godina, danas se nalazi u Parku Diane Budisavljević.
Ako je možda promaklo Pavičiću, Košiću ili direktorici Laudato TV-a. BIRN iznosi podatak da je tijekom Drugog svjetskog rata u logore po teritoriju nominalno NDH internirano na desetke tisuća djece. Tim logorima upravljao je ustaški pokret, osnovan u Italiji 7. siječnja 1929., kao ekstremno nacionalistički, a koji je s Antom Pavelićem na čelu tijekom rata surađivao s talijanskim okupatorom (na jugu) i njemačkim (na sjeveru).
PUBLIC DOMAIN
Samo 80 kilometara zapadno od Siska Pavelićevi ustaše držali su joj jedan logor za djecu, u tamošnjem dvorcu. Sjeverno od Zagreba u dvorcu Gornja Rijeka također je postojalo jedno takvo mjesto. U Sisku danas još uvijek postoje tragovi nekadašnjeg logora. U neposrednoj blizini sada neobilježenog spomenika pomrloj djeci, što bi se po kaznenom zakonu današnjih prava djece i ratnih prava smatralo ratnim zločinom i planiranim masovnim ubojstvom, još uvijek se nalazi glavna zgrada nekadašnjeg logora.
Tu se sada nalaze kino i kazalište, a zgrada danas nosi naziv "Kristalna kocka vedrine". Kad je riječ o logoru u Jastrebarskom, prije dvije godine pri obilježavanju 75. godišnjice oslobođenja tog logora nekoliko desetaka osoba okupljenih oko biskupa u miru Mile Bogovića organizirali su "protukomemoraciju", odnosno u istom su trenutku organizirali komemoraciju poginulim i pobijenim ustašama.
Stanje je eskaliralo kada je još jedini preostali živi mali logoraš s tog mjesta, Mihajlo Veljić, krenuo govoriti o svojim sjećanjima, iz obližnje crkve na groblje je stigla skupina od oko 50 ljudi s "protukomemoracije" i stala izvikivati: "Mi smo krv lili za našu Hrvatsku", "Komunjare", "Bando komunistička", a potom i ustaške parole.
Riječ je o posljedici dobrog dijela klera iz Crkve u Hrvatskoj koja tumači da je logor u Jastrebarskom bio sirotište, dakle "humanitarna ustanova", te da je napad antifašista na taj logor kako bi oslobodili djecu, bio "napad na humanitarnu ustanovu". Problem s takvim prekrajanjem povijesti već na prvoj stepenici nailazi na teško rješiv logički problem; a to da je da ustaše i NDH nigdje nisu ostali upamćeni po svojim humanitarnim aktivnostima.
I to već i prije pjesama "Maksovim mesarima" odnosno "Jasenovcu i Gradišci Staroj" što se i danas zlopamti određenim osobama s nazovimo to "estrade". Ušminkavanje ustaškog režima tijekom četiri godine kolaboracije s okupatorima i prodaje hrvatskog teritorija također okupatorima, stoga je izrazito težak zadatak.
SCREENSHOT
Zato su posljednjih dvije godine više nego ikad zaredali skupovi, često u organizaciji lokalnih crkvenih vlasti, koji se nazivaju "znanstvenima", a na koje se pozivaju mladi povjesničari s naglasnom na one s Hrvatskom katoličkog sveučilišta u Zagrebu. Takav je skup bio onaj iz studenog prošle godine kad se za dječji logor u Sisku tvrdilo da je bio "humanitarna ustanova", prešućivao se katastrofalan postotak umrle djece i užasnih uvjeta koji su tamo vladali.
A svjedočenja samih Hrvata i svih onih koji čak nisu imali ništa s komunistima ili antifašističkim partizanskim pokretom o tim ustaškim zločinima… Što s tim? Jedan od povjesničara koji je tada nastupao i Sisku za Glas Koncila ovako je poslije objašnjavao taj fenomen užasnih svjedočenja Hrvata o zločinima ustaša.
"Nakon rata postoji realna mogućnost da su ljudi davali izjave, klevetali i optuživali ustaše, kako ne bi došli u konflikt s novim vlastima." Nove vlasti su, dakako, bile komunističke i, što se njega tiče, ustaški logori za djecu bili su komunistička izmišljotina kako bi se ocrnila Crkva.
Bez obzira na svjedočenja i preživjelih i onih koji su spasili preživjelu djeci i bez obzira na svjedočenja mnogih katoličkih svećenika o ustaškim zločinima, ako ćemo pravo i Alojzija Stepinca od trenutka kad su mu ustaše ubile brata. Što se takvih povjesničara tiče, logično bi bilo da su onda lažna i svjedočanstva ljudi poput Diane Budisavljević, Austrijanke udane za hrvatskog liječnika, koja se kod crkve i njemačkih vojnih vlasti zalagala za spašavanje djece s Kozare.
Budisavljević je u svom dnevniku iz rata, a koji je objavljen tek 2003., kronološki pisala o svojim često i neuspješnim pokušajima da spasi djecu. Ona je organizirala mrežu od židovske i srpske zajednice, kako bi ulazila u trag djeci, preko nacističkih i ustaških službenika, među kojima je tražila veze za probušiti rupe u sustavu, te visokih crkvenih službenika za dodatnu pomoć, kako bi organizirala dostavu hrane i odjeće neuhranjenim ženama i djeci po fašističkim logorima.
YOUTUBE
Ubrzo je shvatila da su ustaše svu pomoć u pravilu pokrale putem do logora. Shvatila je i to da su mnoge majke zarobljene u ustaškim "pacifikacijskim kampanjama" prebačene u Njemačku da rade kao robinje, uključujući i seksualne, (tako je primjerice alternativna postpunk grupa "Joy Division" dobila ime). Njihova djeca su u logorima ostajala sama.
"Njihova jadna mala tjelešca su stavljana na stepenice koje su vodile na tavan, među prljavo rublje, gola, nije im se ostavilo ni odijelce… Druga su djeca čekala na polazak sjedeći gotovo čitavo vrijeme na noćnim posudama… Debelo crijevo im je visilo, bili su puni muha…", napisala je Budisavljević u srpnju 1942.
Opisivala je glad, parazitske infekcije i trbušne bolesti i izazivala šok zbog uvjeta u kojima su boravila zatočena deca. Jedna epizoda u njenom dnevniku posebno je upečatljiva. Kada je zloglasni ustaški zapovjednik Vjekoslav Luburić, u povijesti upamćen pod svojim zločinačkim alijasom "Maks", došao u logor u Staroj Gradiški, bio je toliko ljut na ljude koji su djeci pokušavali ublažiti patnje da im je prijetio da će "nestati".
Ona je opisivala i logor u Loboru što su ga vodili ustaše i skupina "folksdojčera" koji su pristupili NSDAP-u. Ovaj logor također se u povijesti Drugog svjetskog rata vodi kao logor za žene i djecu. Kao i u Domovinskom ratu u Hrvatskoj, te u 90-ima u ratu u BiH, i ovdje su žene bile izložene masovnim silovanjima. Tu je umrlo oko 200 djece. Oko 2000 preživjelih masovno su u kolovozu 1942., nakon jedne godine zlostavljanja, prevezeni u Auschwitz.
O tome što je Diana Budisavljević činila da to spriječi, svjedoči danas dokumentarni film "Dianina lista". Njenu ulogu inače niti komunističke vlasti u SFRJ i SR Hrvatskoj nisu posebno isticale zbog političkih razloga. Film je premijerno prikazan u srpnju ove godine, a potom višestruko nagrađen na Filmskom festivalu u Puli. U njenim zapisima ne navode se samo ustaški zločini, nad kojima su se zgražati znali i nacisti, nego i njeno očajavanje zbog nedjelovanja ljudi iz Crkve. I to je ono što danas boli revizioniste puno ljepše uspomene na ustaše NDH.
Nikica Barić, povjesničar Hrvatskog instituta za povijest u Zagrebu, posebno je nezadovoljan istaknutom ulogom koja joj se pridaje u posljednje vrijeme.
"Ako neki, u široj javnosti, među novinarima, komentatorima i političarima misle da je Diana Budisavljević potajno i protiv volje NDH spasila 12.000 srpske djece, to nema logike. Pa nije to 12 kutija šibica da ih se moglo skriti od ustaša", tvrdio je Barić u intervjuu za Hrvatski tjednik 2017. godine.
Međutim, niti njemu nije uspjelo odgovoriti kako je uopće moglo doći do toliko siročadi nakon što su im roditelji masovno ubijani, kako je došlo do tolike smrtnosti te djece po logorima, zašto bi ih itko uopće morao spašavati, od koga i tko je bio taj tko je organizirao ta mjesta u kojima su djeca u nekoliko mjeseci masovno umirala.